Clean Chemistry is committed to a culture of safety and strives to achieve an injury-free workplace. Leadership, employee participation, communication and education are essential to building a safe work environment for our employees, our customers and contractors that share the job site. Safety is a shared responsibility and is a core value at Clean Chemistry.
Training
Safety management at Clean Chemistry is synchronized with the seven core elements of safety and health program practices recommended by OSHA and with the safety requirements for service operations on customer sites. Proper training is foundational for ensuring safety and productivity on the job. All operations personnel are required to have the following:
customer-specific training
Safety Program
Clean Chemistry is dedicated to providing dependable solutions to customers using safer chemistry and engineered technologies to protect personnel, the local community and the environment. A strong commitment to safety highlights and reinforces our commitment to the protection of our employees while providing the highest level of service, productivity, and sustainability for our customers.
Safety on site starts with planning. Hazard identification, assessment and communication are essential during job set-up and can reduce or eliminate risks and prevent accidents before they occur.
Job Safety Assessments (JSAs) are completed and conducted to make all personnel aware of potential hazards that exist related to the work task or operation. Assessments must be done prior to starting a new task and are monitored on an ongoing basis.
All personnel have stop work authority if an unsafe condition is discovered so that it may be resolved without incident.
Management promotes continuous improvement through regular safety meetings, site audits, and root cause analysis.
Hazard control measures are evaluated and implemented according to the hierarchy of safety controls for accident prevention.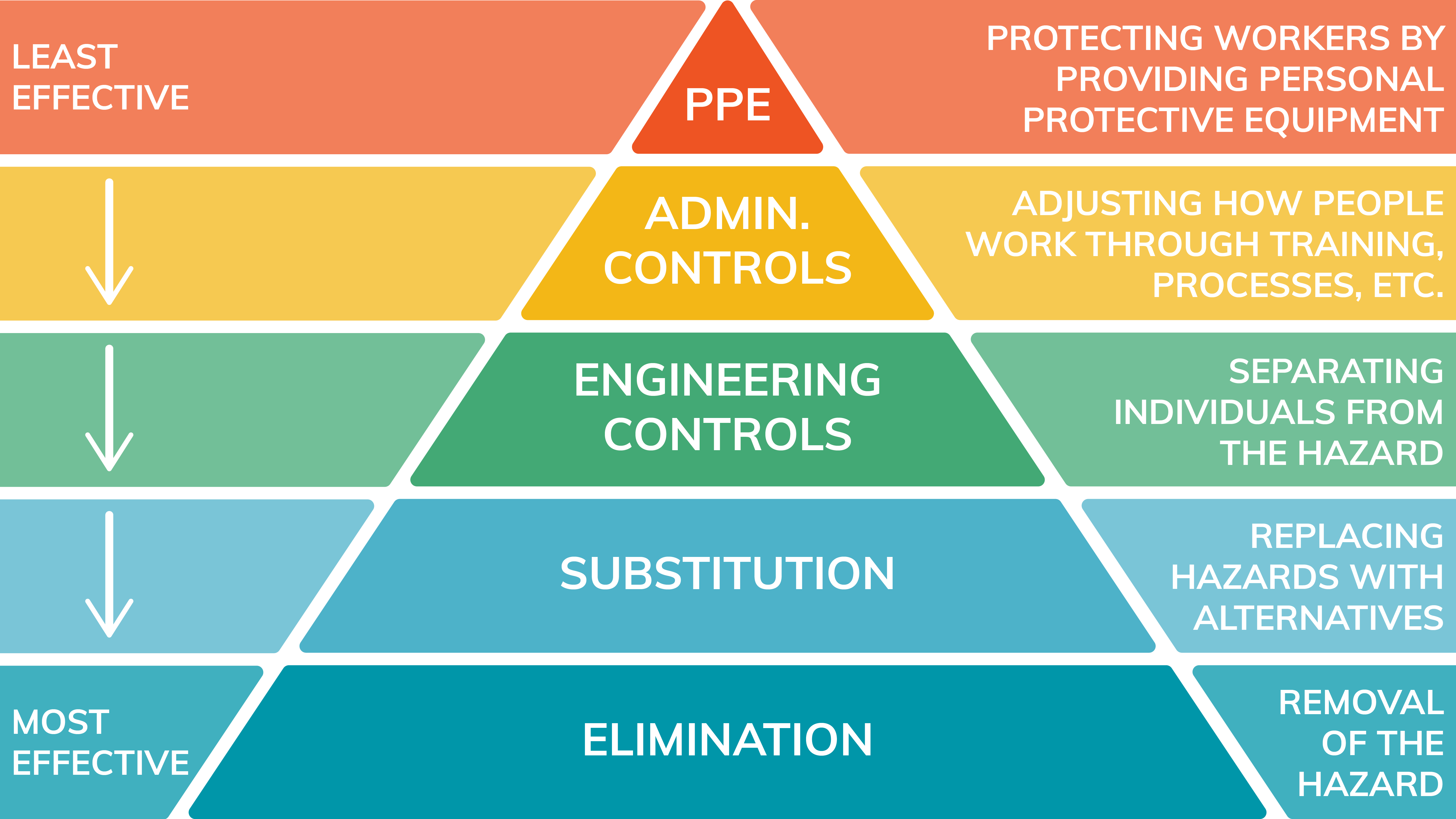 Responding to COVID-19
Clean Chemistry has implemented safety measures based on guidance from the Centers for Disease Control and Prevention (CDC), state and federal government organizations. To protect our employees and customers, we've taken proactive steps including practicing social distancing, allowing remote work when possible, conducting travel and in-person visits on an as-needed basis, providing masks for our frontline employees, and emphasizing the importance of diligent hygiene practices and frequent hand washing.